Our facilities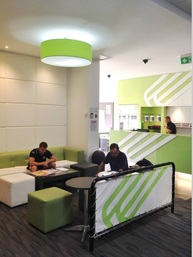 Fully Air Conditioned premises..

Reception - Our Freindly Staff are always there to greet you, and answer any questions you may have.

Lounge Area - Unwind and Relax, in our nice and cosy lounge area, after a satisfying training session. Grab yourself a refreshment and sit back.


---
Computerised Cardio Studio..

Huge variety of the latest Cardio Equipment, to assist you in increasing your Fitness and Burning that unwanted accumulation of Body Fat.

Cardio Theatre Now Installed - Plug your ear phones into any of our Cardio Machines, so you can listen and View your favourite Show whilst exercising. Allow your mind to be entertained, whist your body works away.


---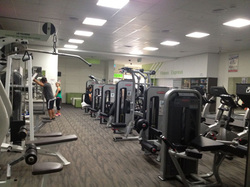 Pin-loaded Resistance machines..

We have a broad range of resistance machines to cater for both beginners to advanced participants. Great for toning and strengthening your body.


---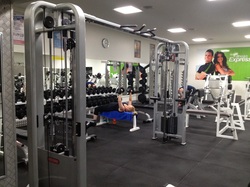 Free Weights..

Our Fully equipt Freeweight area is both spacious and ergonomically designed for maximum results and comfort.


---